hanks for your interest in Tuesday Night Flights!
Please be sure to check out our full website  roguedarts.org

Registration for our Fall 2019 season is Monday, August 5th for returning Winter players and Tuesday, August 6th for everyone. If you would like to join our league next season, sign up or contact us to find out more information.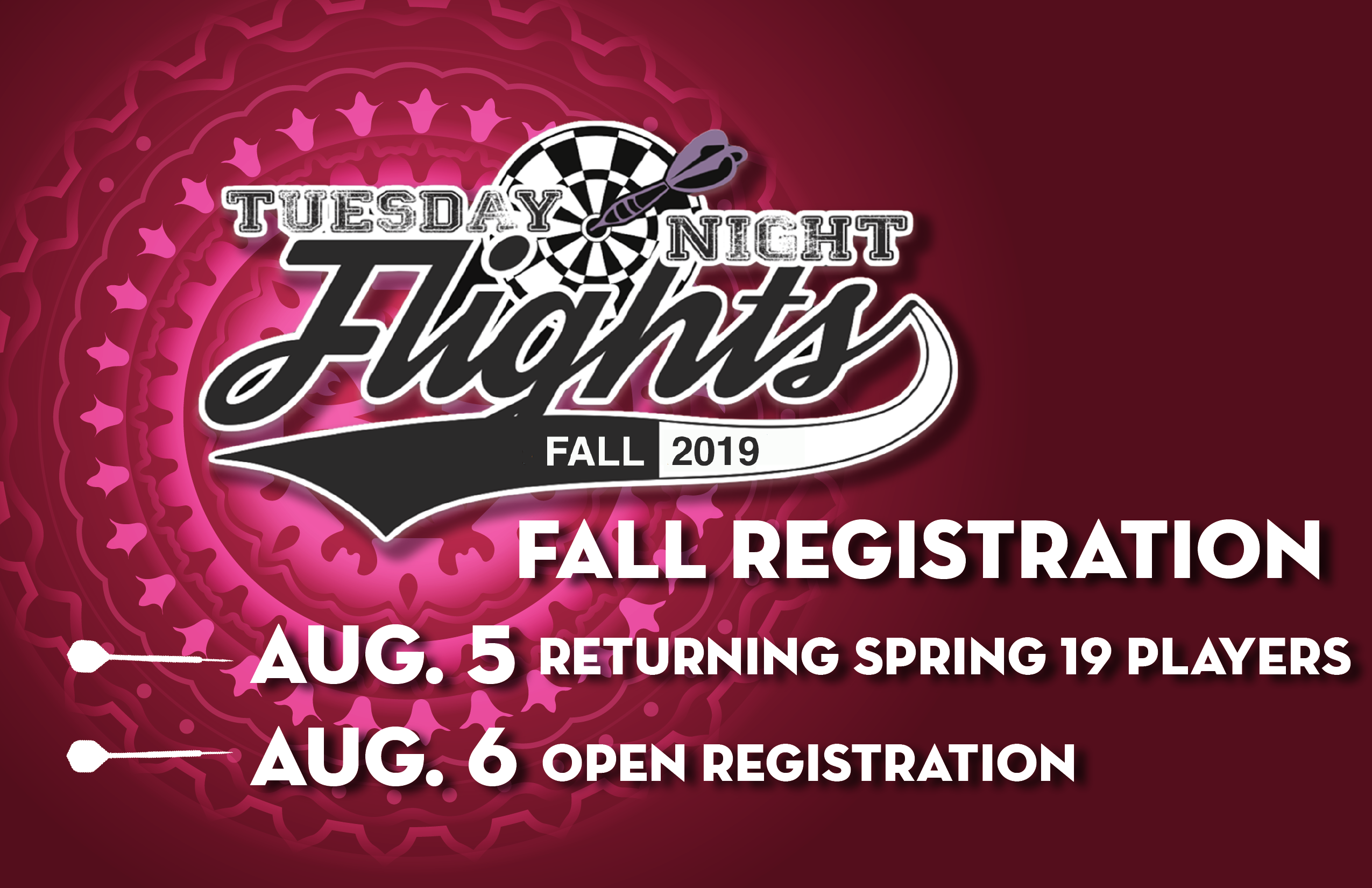 EMAIL US!




DATES FOR OUR FALL 2018 SEASON:
Captain's Meeting & T-Shirt Pickup September 10th [7-9PM]

Week 1 - September 17th

Week 2 - September 24th

Week 3 - October 1st

Week 4 - October 8th

Week 5 - October 15th

Week 6 - October 22nd 

Week 7 - November 5th (off October 29th)

Playoffs (early rounds) - November 12th

Playoffs (finals) - November 19th
FOLLOW US!